Details

May 19, 2021
11:30AM-1:30PM
OSAE Q2 Lunch & Learn: New Date
The Value of Targeted DE&I Initiatives in Nonprofits
Zoom Meeting
Join us on May 19, 2021 at 11:30 a.m. to 1:00 p.m. for the OSAE Q2 Lunch & Learn session! This educational offering is sponsored by OSAE Titanium Partner Saling Simms Associates.
We will hear from Steve Francis, Esq., President & Lead Strategist, Franchise D&I Solutions, LLC, and Jeffrey Hammonds, Vice President of the Central Ohio Diversity Consortium (CODC), as they present on diversity, equity and inclusion and its importance in the workplace.
Items covered will include:
The importance of DE&I in the workplace
Bringing diverse perspectives to the association sector
How organizations can play a role in supporting their members in advancing DE&I in their own organizations
How to get started in intentional DE&I practices
Connecting with CODC and becoming a member
Q+A, and
CODC's history, purpose and focus
Select the appropriate link to learn more about Steve Francis, Esq., Jeffrey Hammond and the Central Ohio Diversity Consortium.

Registration Fee:
OSAE Members: $29
Lifetime Members: $15
Non-members: $54
To register for this educational session, please select this link!
Credit hours:
As a CAE Approved Provider educational program related to the CAE exam content outline, this program may be applied for 1.5 credits toward your CAE application or renewal professional development requirements.
Special Thanks to our event sponsor and OSAE Titanium Partner, Saling Simms Associates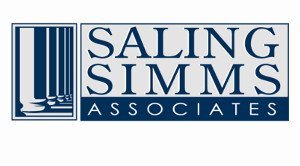 2021-05-19 11:30:00
2021-05-19 13:30:00
America/Detroit
OSAE Q2 Lunch & Learn: New Date
Join us on May 19, 2021 at 11:30 a.m. to 1:00 p.m. for the OSAE Q2 Lunch & Learn session! This educational offering is sponsored by OSAE Titanium Partner Saling Simms Associates.   We will hear from Steve Francis, Esq., President & Lead Strategist, Franchise D&I Solutions, LLC, and Jeffrey Hammonds, Vice President of the Central Ohio Diversity Consortium (CODC), as they present on diversity, equity and inclusion and its importance in the workplace. Items covered will include: The importance of DE&I in the workplace Bringing diverse perspectives to the association sector How organizations can play a role in supporting their members in advancing DE&I in their own organizations How to get started in intentional DE&I practices Connecting with CODC and becoming a member Q+A, and  CODC's history, purpose and focus Select the appropriate link to learn more about Steve Francis, Esq., Jeffrey Hammond and the Central Ohio Diversity Consortium. Registration Fee: OSAE Members: $29 Lifetime Members: $15 Non-members: $54 To register for this educational session, please select this link!   Credit hours: As a CAE Approved Provider educational program related to the CAE exam content outline, this program may be applied for 1.5 credits toward your CAE application or renewal professional development requirements.   Special Thanks to our event sponsor and OSAE Titanium Partner, Saling Simms Associates
Zoom Meeting
---