Details

December 1, 2023
11:30AM - 2:00PM
OSAP Foundation Holiday Luncheon & Silent Auction
Support Ohio's association community!
Hyatt Regency Columbus, 350 N. High Street, Columbus, OH 43215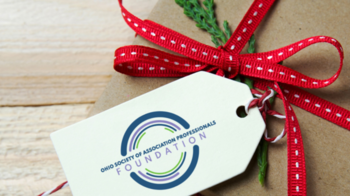 Embrace the holiday spirit with the highly anticipated OSAP Foundation Holiday Luncheon and Silent Auction.
Plan now to join us Friday, Dec. 1, 2023 from 11:30-2:00 p.m. for a festive event filled with fun and joyful camaraderie.
We are hosting this year's event at the Hyatt Regency Columbus at 350 N High St. Columbus, OH 43215.
Please consider making this event part of your holiday giving by contributing an item for the silent auction benefiting the OSAP Foundation, a charitable 501(c)3 established to strengthen the future of Ohio's association industry via research and educational offerings.
Popular items include event tickets, overnight or weekend getaways, spa packages, seasonal items, restaurant packages, airline tickets and much, much more. The tables are sure to be overflowing with wonderful holiday gifts donated by YOU and your fellow OSAP members. Early inclusion in the silent auction catalog guarantees that you will receive maximum exposure for your organization/business and helps ensure higher bids.
Registration is closed. Please contact Jeanne Hoffman at jeanne@ohiosap.org for availability.
COST
Members: $59
Nonmembers: $69
Bidding is now open on select items. To visit our auction site, please select this link or text to 33100, keyword OSAP-Foundation.
OSAP ROOM BLOCK
For those who want to arrive the evening before the event, OSAP has a limited room block for Thursday, Nov. 30, 2023. Rooms must be reserved by Monday, Nov. 13, 2023. To reserve a room, please select this link.
PRICE REDUCED EVENT PARKING
Pre-purchase event parking for $7.00 + convenience fee is available for the South Garage at 88 E. Nationwide Blvd. and the East Lot at 80 E. Nationwide Blvd. To purchase event parking online, please select this link.
Special thanks to our host venue the Hyatt Regency Columbus.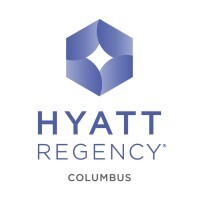 Consent to use of photographic images: Registration and attendance at or participation in OSAP meetings and other activities constitutes an agreement by the registrant to OSAPs use and distribution (both now and in the future) of the registrant or attendee's image in photographs, videotapes, and electronic reproduction of such events and activities.
OSAP's official photographer of record: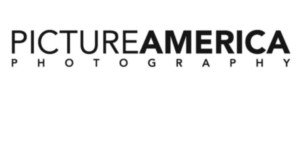 Add to Calendar
aCLuDhaqizCaPxAftmqF167204
12/01/2023 11:30 AM
12/01/2023 02:00 PM
false
OSAP Foundation Holiday Luncheon & Silent Auction
  Embrace the holiday spirit with the highly anticipated OSAP Foundation Holiday Luncheon and Silent Auction. Plan now to join us Friday, Dec. 1, 2023 from 11:30-2:00 p.m. for a festive event filled with fun and joyful camaraderie. We are hosting this year's event at the Hyatt Regency Columbus at 350 N High St. Columbus, OH 43215. Please consider making this event part of your holiday giving by contributing an item for the silent auction benefiting the OSAP Foundation, a charitable 501(c)3 established to strengthen the future of Ohio's association industry via research and educational offerings.  Popular items include event tickets, overnight or weekend getaways, spa packages, seasonal items, restaurant packages, airline tickets and much, much more.  The tables are sure to be overflowing with wonderful holiday gifts donated by YOU and your fellow OSAP members. Early inclusion in the silent auction catalog guarantees that you will receive maximum exposure for your organization/business and helps ensure higher bids.  Registration is closed. Please contact Jeanne Hoffman at jeanne@ohiosap.org for availability. COST Members: $59Nonmembers: $69 Bidding is now open on select items. To visit our auction site, please select this link or text to 33100, keyword OSAP-Foundation.    OSAP ROOM BLOCK For those who want to arrive the evening before the event, OSAP has a limited room block for Thursday, Nov. 30, 2023. Rooms must be reserved by Monday, Nov. 13, 2023. To reserve a room, please select this link. PRICE REDUCED EVENT PARKING Pre-purchase event parking for $7.00 + convenience fee is available for the South Garage at 88 E. Nationwide Blvd. and the East Lot at 80 E. Nationwide Blvd. To purchase event parking online, please select this link.  Special thanks to our host venue the Hyatt Regency Columbus. Consent to use of photographic images: Registration and attendance at or participation in OSAP meetings and other activities constitutes an agreement by the registrant to OSAPs use and distribution (both now and in the future) of the registrant or attendee's image in photographs, videotapes, and electronic reproduction of such events and activities. OSAP's official photographer of record:
Hyatt Regency Columbus, 350 N. High Street, Columbus, OH 43215
---