Complete Story

08/02/2018
OSAE 2018 Annual Conference: Thank You for Making It a Resounding Success
It's because of you that we achieve great milestones
This year, OSAE held its 2018 annual conference Jul. 25-27 at the Cleveland Marriott Downtown at Key Center in Cleveland, Ohio. We cannot thank you enough for your attendance, engagement and camaraderie at the event. Not only did you attend and participate in lively discussion, you also networked and supported the OSAE Foundation. On behalf of the OSAE and OSAEF Boards of Directors, the organization thanks you.
All in all, attendees who actively participated in this year's conference gained 10 CEUs for their involvement. This year, OSAE once again held concurrent educational sessions. In addition to presentations from industry leaders, the breakout sessions provided additional hands-on, in-depth analysis of issues that are impacting association professionals in today's ever-changing environment.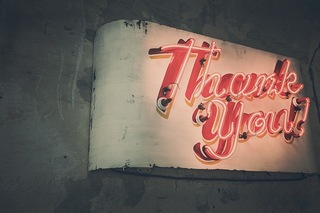 OSAE would like to thank our amazing sponsors, including Platinum Sponsor Saling Simms Associates; Gold Sponsors: Experience Columbus; Gervasi Vineyard; Holiday Inn - Canton; Kalahari Resorts & Conventions; MapDynamics; Visit Canton; Silver Sponsors: CareWorksComp; CompManagement; Dublin Ohio Convention & Visitors Bureau; Lake Erie Shores & Islands; TCS Software; The Summit | A Dolce Hotel; Bronze Sponsors: The Fawcett Center at the Ohio State University; Infintech; Medina County CVB; The Ohio Trucking Association; Conference Benefactors: Burgie MediaFusion; Excel Decorators, Inc.; Lit Promotional Items, LLC; The OSAE Foundation; Picture America Photography; Results @ Hand and Westminster AV.
The contributions made by these companies enriched and strengthened this year's conference, and OSAE encourages our members to consider working with these companies when seeking out partners in excellence. We would also like to thank Destination Cleveland and the staff of the Cleveland Marriott Downtown at Key Center for their commitment to ensuring our conference went off without a hitch.
Multiple contests were held by exhibitors and OSAE this year to ensure members had an enjoyable time at the conference. Thank you to those who donated a door prize and to those who participated in these great offerings.
Planning is already underway for the OSAE 2019 Annual Conference in Toledo, which will be held June 19-21, 2019, and is being hosted by Destination Toledo and the Renaissance Hotel. Please plan on attending and seeing what great educational and networking opportunities the OSAE 2019 Annual Conference will provide.
---