Complete Story

08/13/2018
Register Today for the 2018 Joint Industry Event
The Sept. 24 presentation will focus on the needs of meeting planners and suppliers
Technology and the changing face of the events industry have shifted the roles of planners and suppliers. Planners are strapped for time; meanwhile, suppliers experiencing increased sales goals face the challenge of being heard in an ever-increasing pool of marketing noise. But, Planners Are From Mars, Suppliers Are From Venice was designed to help both parties speak a more cohesive language. In this interactive session, attendees will work in teams to discover the most effective methods for creating win-win interactions.
To register for the event, please select this link.
From this session, key points will be gathered, including:
Planners will discover how to efficiently route and organize supplier information in a way that frees up more time
Suppliers will uncover the top three challenges facing planners when it comes to interacting with suppliers and how to overcome them
Planners will gain three tips for leveraging supplier relationships
Both suppliers and planners will understand the three best technology tools for creating beneficial partnerships
The Joint Industry Event will once again be hosted by the Hilton Columbus at Easton. The day's agenda will kick off with networking and registration at 10 a.m. and conclude following lunch at 1 p.m. This year, the event is being sponsored by long-time supporter, Experience Columbus and another benefactor, Lake Erie Shores & Islands. The organizations thank both entities for their gracious support.
New offering:
For those who would like to bring more guests and to promote their organization, MPI Ohio, OSAE and PCMA Ohio Chapter are offering a new benefit: the sponsored table option.
For the investment of $450, an organization can sponsor a table and receive nine (9) registrations and organizational promotion via a table stanchion. This offering serves as a strong statement about industry support and stewardship. For those interested in this option, please select "Sponsored table option" when registering. Additional details will be provided in the post-registration email.
About our key speaker, Crystal Washington, owner, CWM Enterprises:
As the CEO of CWM Enterprises, Crystal Washington works with organizations that want to leverage technology to increase profits and productivity. Washington is known as the "technology translator." She takes complex social media, app, and web topics, and makes them easy to understand and accessible for everyday people. Her clients comprise Fortune 500 companies including Google, Microsoft and GE and, as a sought-after keynote speaker, she has entertained and educated audiences in North America, Africa and Europe.
As a recognized authority on practical technology, she has appeared in Entrepreneur, Bloomberg Businessweek and The Associated Press. She is regularly called on by major television networks as a tech expert, and she is the past weekly technology guest on Houston's FOX television affiliate.
Washington is the author of the books: One Tech Action: An Efficiency Guide for Busy Non-techie Professionals to get More Done, Build Better Relationships, and Enjoy More Free Time and The Social Media Why: A Busy Professional's Practical Guide to Using Social Media Including LinkedIn, Facebook, Twitter, YouTube, Pinterest, Google+ and Blogs for Business.
Members of the Ohio Society of Association Executives (OSAE), Meeting Professionals International (MPI) Ohio Chapter and Professional Convention Management Association (PCMA) are encouraged to attend for the rate of $45; non-members may attend for $65 and students can attend for $10.
Registration Fees:
Sponsored Table Option: $450, includes nine (9) registrations and organization promotion
Members: $45
Non-members: $65
Student members: $10 (MPIOH and PCMA)
This program qualifies for 1.25 hours of CEUs.
Last year's joint event sold out – register today to guarantee your spot!
**There is a group rate for those that may want to stay at the Hilton Columbus at Easton on Sunday night, September 23. The rate is $159 plus applicable taxes. Please use the code MPI. **
Special thanks to our sponsors: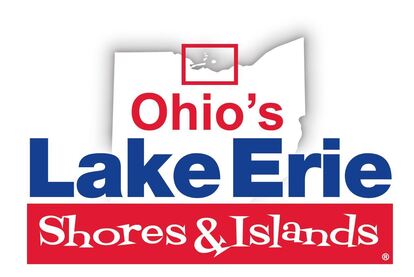 and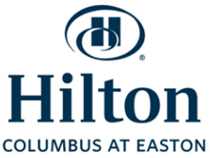 ---