Complete Story

06/06/2019
OSAE Board Member Pat King, CTA Named Recipient of the Christy Selby Lifetime Achievement Award
This prestigious award was bestowed upon King by MPI Ohio Chapter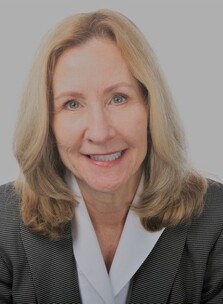 On Wednesday, June 5, 2019, The MPI Recognition and Appreciation Event was held; it is an annual celebration to appreciate and recognize MPI members, which is what makes the MPI Ohio Chapter such a successful organization.
The Christy Selby Lifetime Achievement Award was awarded to OSAE Board Member Pat King, CTA, the Dublin Ohio Convention & Visitors Bureau. The award is an honor bestowed upon an individual who gives back freely to the MPI Ohio Chapter and in their career within the meetings and events industry. The award was presented at the Annual MPI Recognition and Appreciation Event.
The award is named after Christy Selby, a former MPI member and beloved wife of Steven Selby, who lost her battle with cancer in late December 2015. Each year, she is immortalized with an honorary award given in her name. Selby was an accomplished certified meeting and event planner at Cardinal Health. A lover of music and watching her family grow, she also enjoyed a good Cabernet from Napa Valley; she was a devotee of Mickey Mouse and Walt Disney World; and a superstitious Buckeye fan.

King, who has been on the board for the past year and a half, is the national sales manager for the Dublin CVB. With more than 35 years of successful hotel sales, management experience and community-relationship building, King is an excellent example of the character and skills possessed by a recipient of this award.
---