Complete Story

03/12/2020
OSAE Q1 Luncheon Meeting & Workshop Canceled
Out of our concern for members' health, we are canceling the meeting
Dear OSAE Members,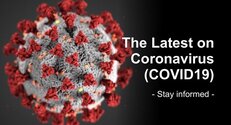 Based on the concerns expressed by our registered attendees during our recent poll and expected executive actions from Gov. DeWine, the OSAE Board of Directors and staff have chosen to cancel tomorrow's educational workshop and luncheon meeting, which was to be held at the Columbus Airport Marriott.
OSAE is working with our speaker, Rosemarie Rossetti, Ph.D., to make arrangements to offer the educational aspect of tomorrow's events via an online option either through a webinar or a live web-broadcast option. Within the next week, we will release additional information as it relates to registration and future events.
We understand that many of you are encountering this problem right now; we want to thank all of you for your commitment to doing what's best for your members/clients and for working with your peers to move us forward in this time of uncertainty. We will continue to monitor the situations around COVID-19, which can be found on both our news page and our COVID-19 Resource page on our website.
Thank you for your continued investment in OSAE - your association - and in bettering the future of tomorrow's association community!
Warmest regards,
Jarrod A. Clabaugh, CAE
President & CEO, OSAE/OSAE Foundation
---