Complete Story

07/12/2022
You Can Still Register for the OSAP 2022 Annual Conference
There are a few spots still open
OSAE Members and Industry Colleagues,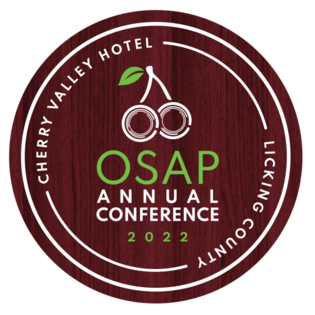 In eight days, the OSAP 2022 Annual Conference will kick off at the Cherry Valley Hotel.
This year, we've once again gathered industry-leading experts, presenters and subject matter experts to share their wealth of knowledge with our attendees. The conference will bring together the state's leading association professionals, thought leaders and decision makers.
We've still a few spots left for registrants! We offer affordably priced education and networking with your industry colleagues and peers.
For secure online registration and to save with early-bird registration, REGISTER TODAY!
This year's conference offers perspectives from thought leaders from across the country and the state. In fact, we've got designated subject matter experts presenting on a host of topics over the three-day period. Please select this link to view the educational sessions.
Registration is now open, and you can uncover all the details on our conference-specific website by selecting this link. For a full breakdown of the sessions, please select this link to download the PDF.
We can't wait to see you next month at the Cherry Valley Hotel!
To learn more about this year's conference, which is being held July 20-22, 2022, please select this link!
---