Complete Story

10/13/2022
Register for the OSAP Shane Yates Association Leadership Forum
The day-long educational event is scheduled for Nov. 2, 2022
---
"Leadership and learning are indispensable to each other."
-Pres. John F. Kennedy
Regardless of what stage we are at in our careers, learning is the key to leadership development.
While people define leadership in many different ways, one thing is certain: leadership is not tied to title; it is a mindset that impacts everything we do.
Join us Nov. 2, 2022, for a full day of learning to help elevate you to the next level of leadership. Educational offerings will focus on two tracks: one for long-established CEOs and c-suite staff; the other will focus on emerging industry leaders.
View the detailed program schedule HERE.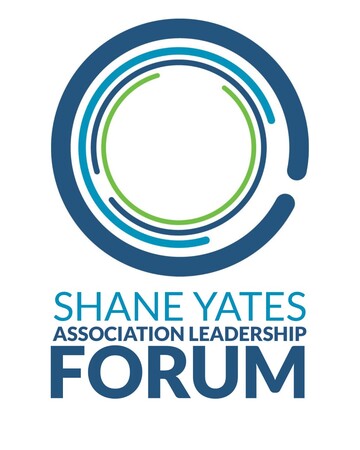 Speaker topics include:
Financial Fitness
Volunteer Management
Cybersecurity
Event Planning: Three Perspectives, One Goal: Successful Events
Tax Incentive Participation After COVID
Nonprofit Philanthropy
How to Improve Young Member Engagement for Association Professionals Using Behavioral Science- Keynote and Deep Dive Sessions


We are pleased to welcome keynote speaker Dr. Gleb Tsipursky. In this engaging, interactive and entertaining presentation, attendee participants will dramatically improve your ability to excel at engaging young association members. Many myths prevail about young association members. Very few are actually supported by cutting-edge cognitive neuroscience and behavioral economics research. Read more about Dr. Gleb Tsipursky
Register today HERE!
Leadership Forum & Luncheon:
Member forum and luncheon: $250
Non-member forum and luncheon: $350
Luncheon only:
Member luncheon $55
Non-member luncheon $68
Exhibitor Showcase:
Member exhibitor $275
Non-member exhibitor: $350
Questions about registration? Contact Jeanne Hoffman.
Once again, click here to view the complete agenda for the event.


The Q4/OSAP Shane Yates Association Leadership Forum is being sponsored by:

CAE hours: 5.0*
* Five hours for those attending the full-day educational session. An additional one-hour credit is available to those who attend the complimentary Nov. 15 online ethics course, which is included in registration for the Shane Yates ALF.
---