Complete Story

01/05/2023
Right-now Solutions for Data Privacy and Cybersecurity Webinar
The webinar is occurring on Jan. 10, 2023 - register now
Start the new year off right! Join us Tuesday, Jan.10 and learn how to protect the data of your company as well as your professional reputation.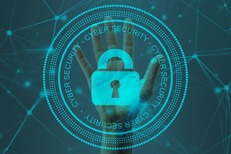 Cybersecurity and data privacy are two areas that are high on the agendas of business owners and association professionals. Recent breaches have occurred as a result of human failure rather than technology failure because today's advanced persistent threats target people, not systems. There is a strategic gap between security risks and security solutions. Regardless of company size, security breaches result in reputational damage and material business disruption. Developing and managing an effective cybersecurity program is becoming a necessity in today's internet-driven economy.
You will learn:
Why should you care about cybersecurity?
How vulnerable are you?
Is having cyber insurance enough to keep an organization protected?
What are some of the major cybersecurity incidents happening in the world today?
How has the remote workforce changed cybersecurity?
How has the cloud changed cybersecurity?
What are some things associations, and their member companies should do to improve their security posture and what cybersecurity readiness actions should they have in place to protect the future of their business?
Our featured speaker is Jerry Grady, Partner with UHY LLP and Managing Director for UHY Advisors. He has acquired a wealth of knowledge throughout his nearly 35 years in public accounting. He is a leading member of the UHY National Management and Technology Consulting Services Group, as well as a member of the National International Financial Reporting Standards Committee. Jerry is also the chairperson for the firm's National Staffing Practice. Jerry is a frequent presenter at finance conferences and has been a recipient of the "Volunteer of the Year Award," Canton Community Foundation.
$45 for Members
$75 for Non-members

This webinar has been approved with the American Society of Association Executives for 1.0 CAE credit.
---