Complete Story

03/06/2023
How to Stay on Track with Your Professional Goals
Provided to OSAP from Author Dean Burgess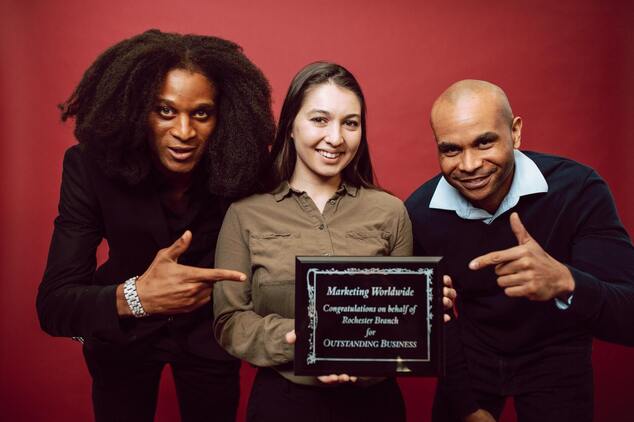 We spend far too many hours at work to be unhappy with your employer or career. So if you're not happy with where your career is right now, then make a change! It can be scary to break away from what you know, but it can also be exhilarating and open up new possibilities. Here are some tips on how to create a professional development plan to help you achieve your career goals, courtesy of the Ohio Society of Association Professionals (OSAP).
Start with a Plan of Action
To start, you'll need to formulate a plan of action so you can keep track of where you're headed. You may need to think of what it is you want to achieve so you end up succeeding in what you set out to do. For example, you may want to continue in the field you're in but desire to be higher up in the corporate chain as a manager. You may then decide that the only way to do this is to upskill yourself so you stand out as a potential candidate for when that opportunity does end up opening up for you.
It may be a good idea to share your goals with one or two friends or colleagues who can help guide you through the process. After you type up your goals, save them as a PDF and send them for feedback. You can try this page for quick and easy editing tools that will allow your recipients to type, highlight, and add sticky notes directly to the document. Then you will have a digital record of their feedback as you revise.
Stay Focused – Always
Once you've got the plan all laid out and in place, it's then about staying dedicated and focused throughout the process so you don't fall behind in any area. What might help here is to plan smaller goals to achieve within smaller time frames so that you can track and review your progress regularly and adjust your plan where necessary.
Network as Much as Possible
If your goal is to grow within your industry, networking can make this happen by allowing you to reach the right people who may be offering the opportunities you're searching for. Joining a professional association may prove to be even more beneficial as this could increase your odds of mixing with the right people later on. Consider joining OSAP to take advantage of their networking opportunities and many resources.
Furthermore, you'll probably have access to educational material and other resources that may enlighten you about developments and innovations in your field so you can be sure you are pursuing the right career path after all.
Adopt an Attitude of Accountability
Accountability is not often something most people think about when it comes to achieving goals on a personal or professional level. However, it is necessary if you are prone to procrastination or self-doubt, as this could be the difference between staying the course or giving up completely. Therefore, choose someone who you trust and admire to help you stay on the path as well as lift you up when things start to get tough.
Have the Right Outlook
A big part of your success will come down to having the right attitude. Sage explains that having an optimistic outlook is what can help you get through the rough days as well as help you push past any obstacles that may come your way. After all, perseverance has long been known as a trait of successful people because they know that giving up is simply not an option.
Blaze Your Own Path
At the end of the day, it is usually up to you to determine how far you can go and what you can achieve in your career. However, you might also find it helpful to join certain associations that you know would benefit your career right now so that you don't have to search elsewhere and lose time in achieving your career aspirations. No matter how you choose to proceed, find the path that is right for you and pursue it!
---