Complete Story

08/08/2022
OSAP Hires Jeanne V. Hoffman as New Director, Member Relations and Programming
Hoffman has a storied career in association management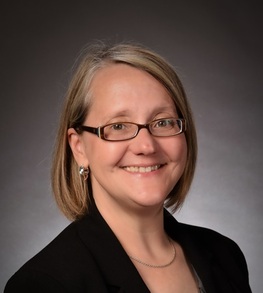 On August 8, 2022, the Ohio Society of Association Professionals welcomed Jeanne V. Hoffman to the role of Director, Member Relations and Programming. Hoffman, a former member of OSAP, possesses strong business acumen and is a seasoned association management leader and professional.
A resident of Columbus, Ohio, Hoffman thrives when working with diverse boards of directors and assisting association professionals in maximizing their membership benefits. Given the challenges presented by the pandemic, she is excited to serve the organization's membership and help OSAP strengthen both its short- and long-term goals.
"I consider myself extremely fortunate to join the OSAP team and work with the board of directors to serve association professionals at all levels, Hoffman said. "I look forward to developing relationships with current members and introducing the benefits of membership to individuals who have not yet taken advantage of everything we have to offer. OSAP is the resource for Ohio's association professionals who want to take their careers to the next level. I am extremely excited to explore all the ways I can assist each of our members take their next step forward."
"I feel like OSAP hit the gold mine when Jeanne expressed her interest to serve the organization," said OSAP President & CEO Jarrod A. Clabaugh, CAE. "Not only does she possess significant association management skills, she is well-versed in serving in a small-staff role while producing large-staff results. The boards of both OSAP and the foundation are really looking forward to the skillset and perspectives she's going to bring to our team and our membership."
Prior to joining OSAP, Hoffman concurrently served as the executive director for the Ohio Staffing and Search Association (OSSA) and the Ohio Association of Radon Professionals (OARP). Previously, she also held the position of chapter manager for the Human Resources Association of Central Ohio (HRACO). Hoffman was instrumental in OSSA receiving national awards from the American Staffing Association for three consecutive years. She also possesses experience in state government and the private sector. She approaches everything she does with a servant leadership focus with an emphasis on understanding purpose, planning and people. A graduate of Bowling Green State University, she and her husband reside in Columbus with Hazel, their Boston terrier.
---